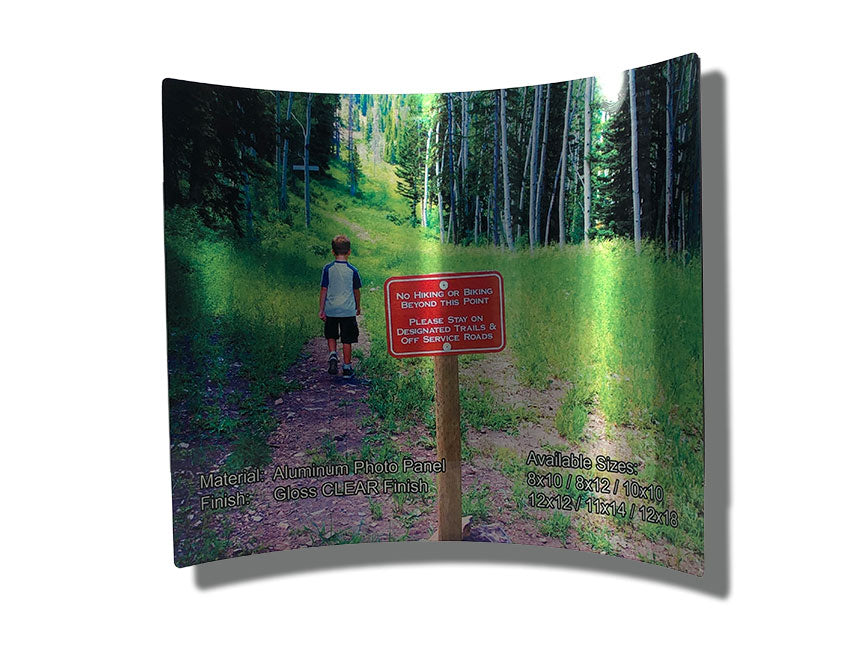 Curved Metal Photo Panels
Regular price
$ 25.00 USD
Sale price
$ 25.00 USD
Regular price
Curved Metal Photo Panels available in various sizes and finishes.
Your photos will look amazing on these high definition photo panels that are imaged and then curved to produce a free standing photo display.
Choose the size, finish, and upload your photo to create a unique photo display.
The Gloss Clear finish is a clear coat that will add photo depth and also show some of the aluminum of the panel in lighter areas of the photo. 
Gloss White and Matte finishes will produce a solid high definition finish.
Check out our double sided panels to accommodate two photos.