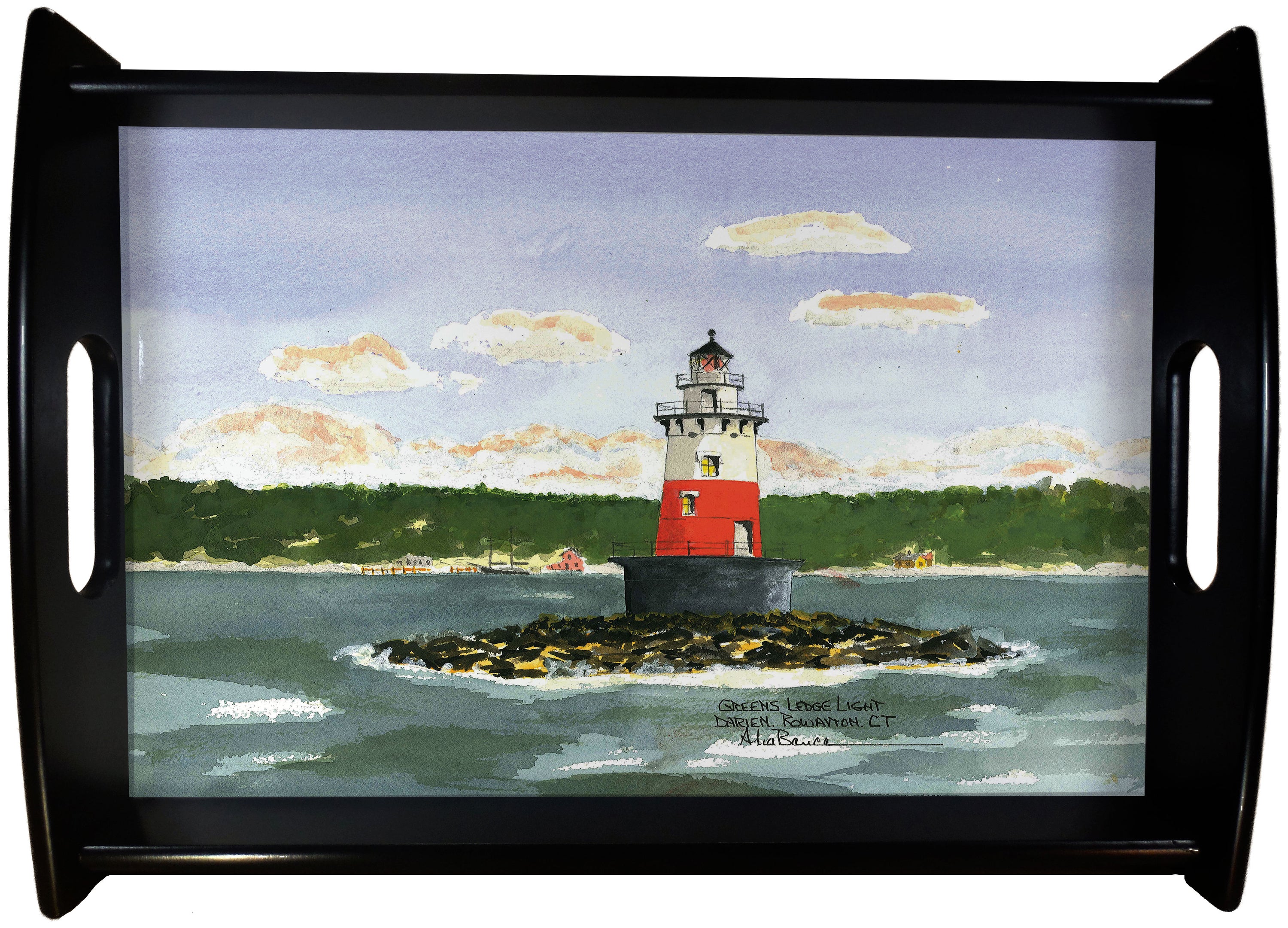 Greens Ledge Light Rowayton CT. SERVING TRAY
Regular price
$ 65.00 USD
Sale price
$ 65.00 USD
Regular price
Greens Ledge Light off the coast of Connecticut painted by local artist, Al LaBanca. Shown here imaged for serving trays, but you can customize other products with this image. 
The image is infused into the hard panel bottom for a glossy, high definition finish. 

Wipe Clean by Hand. Available in two sizes, espresso black finish.