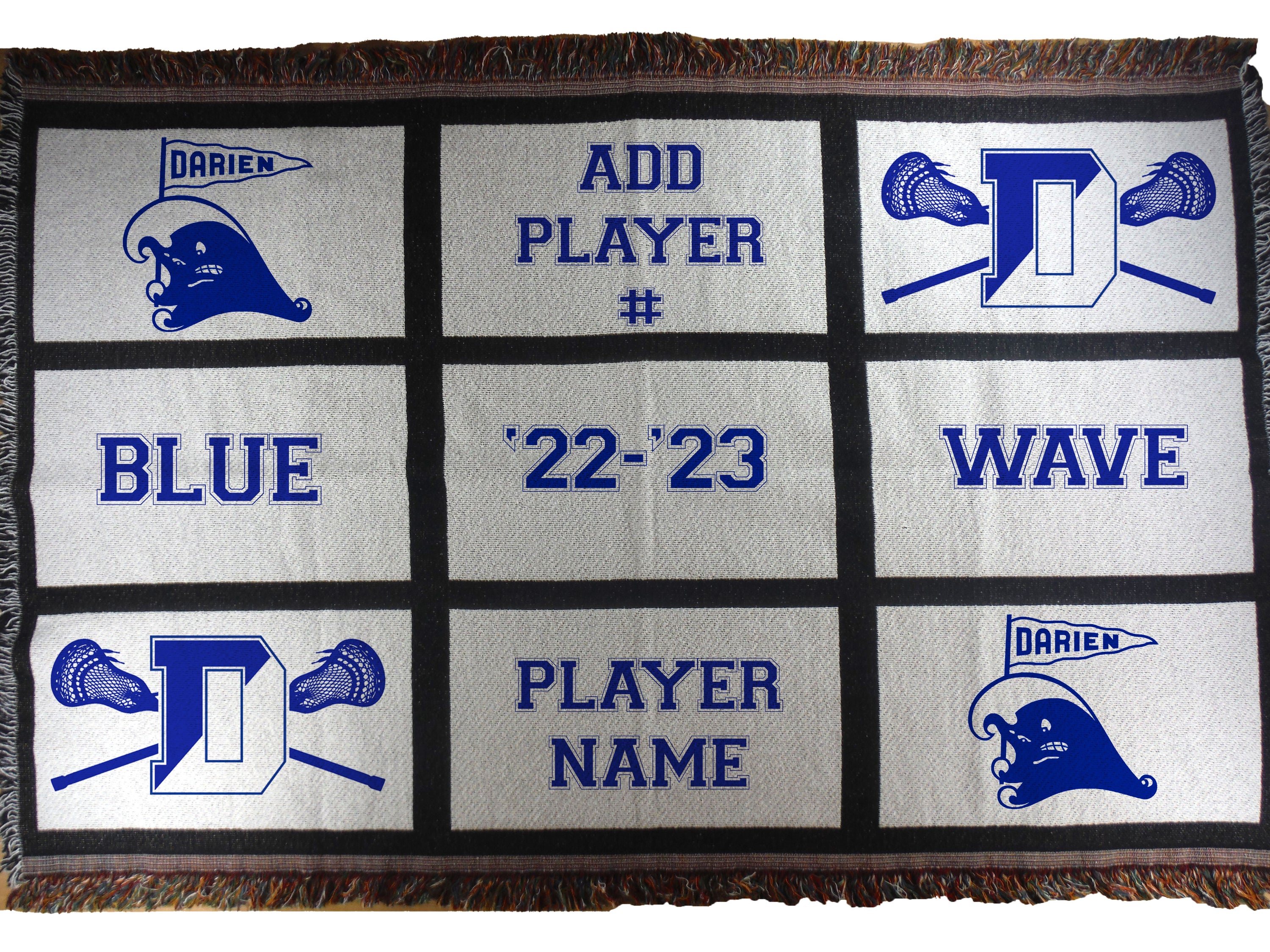 Nine Panel Throw Blanket - Blue Wave Lacrosse
Regular price
$ 65.00 USD
Sale price
$ 65.00 USD
Regular price
Be ready for the early spring season temperatures with this 38" x 54" custom throw blanket. A nice way to ward off those stadium cross winds.
A great addition to your Blue Wave Home.
Add player name and number to be printed on the blanket.
A portion of sales is donated to DHSPA.       GO WAVE!!