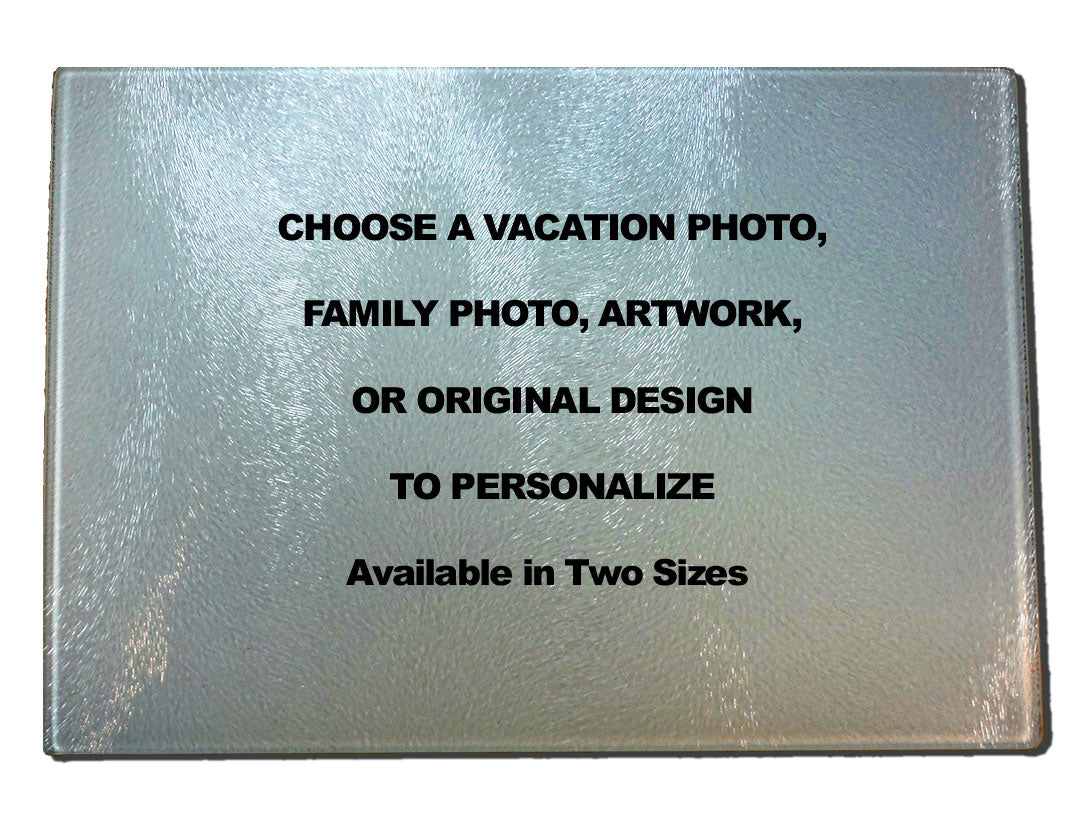 Tempered Glass Cutting Board
Regular price
$ 30.00 USD
Sale price
$ 30.00 USD
Regular price
It always starts with a blank canvas. You choose the photo and we will assist with making a cutting board that no one else owns.

We can make this happen together by imaging these glass cutting boards with a favorite vacation photo, family photo, or any occasion you choose.

This product is imaged from behind so that your photo shows through the textured glass every time you choose to use this great addition to your household.
Includes "rubber feet" on surface of board.  Hand-wash recommended to help preserve your image. Available in two sizes: 8" x 11" and 11" x 15".