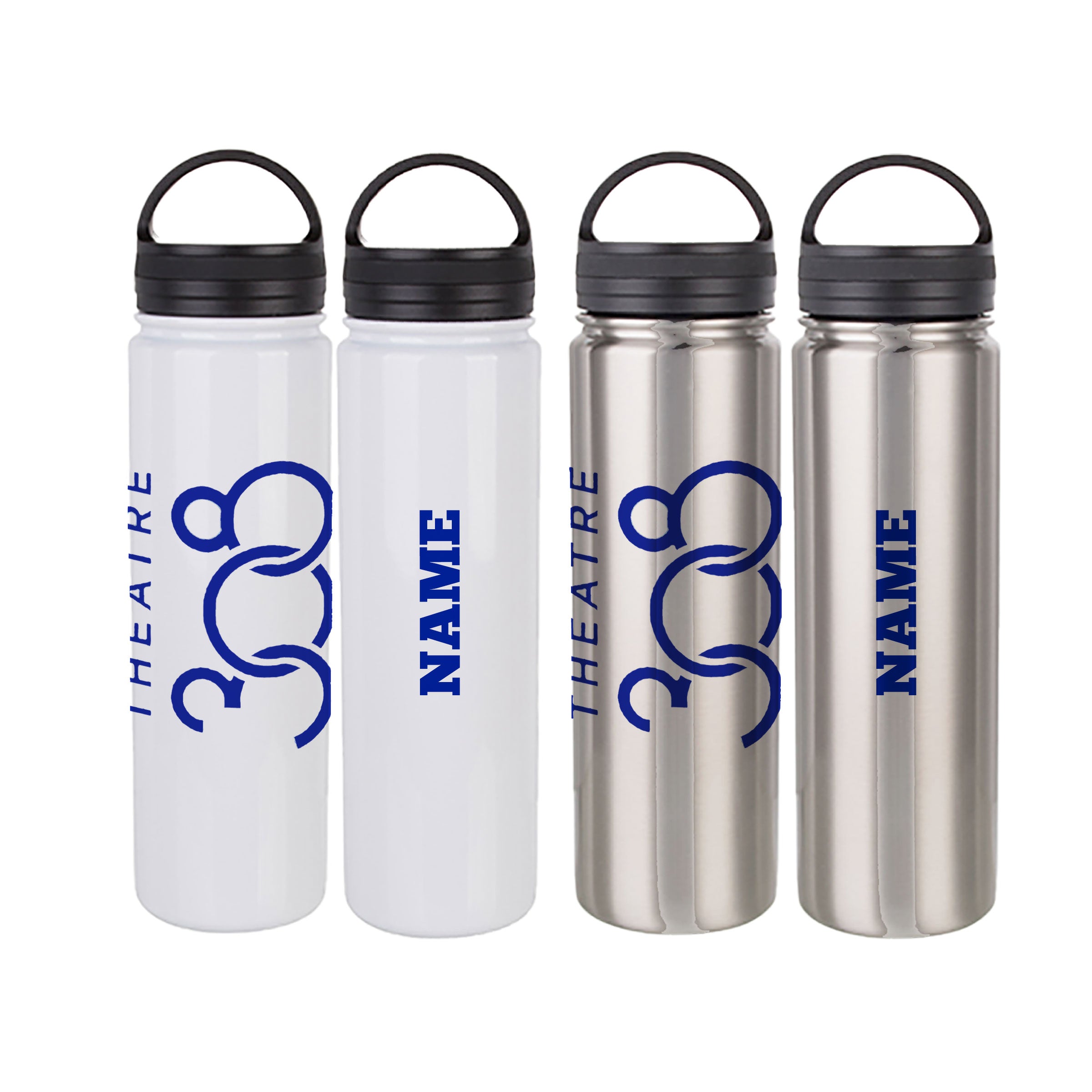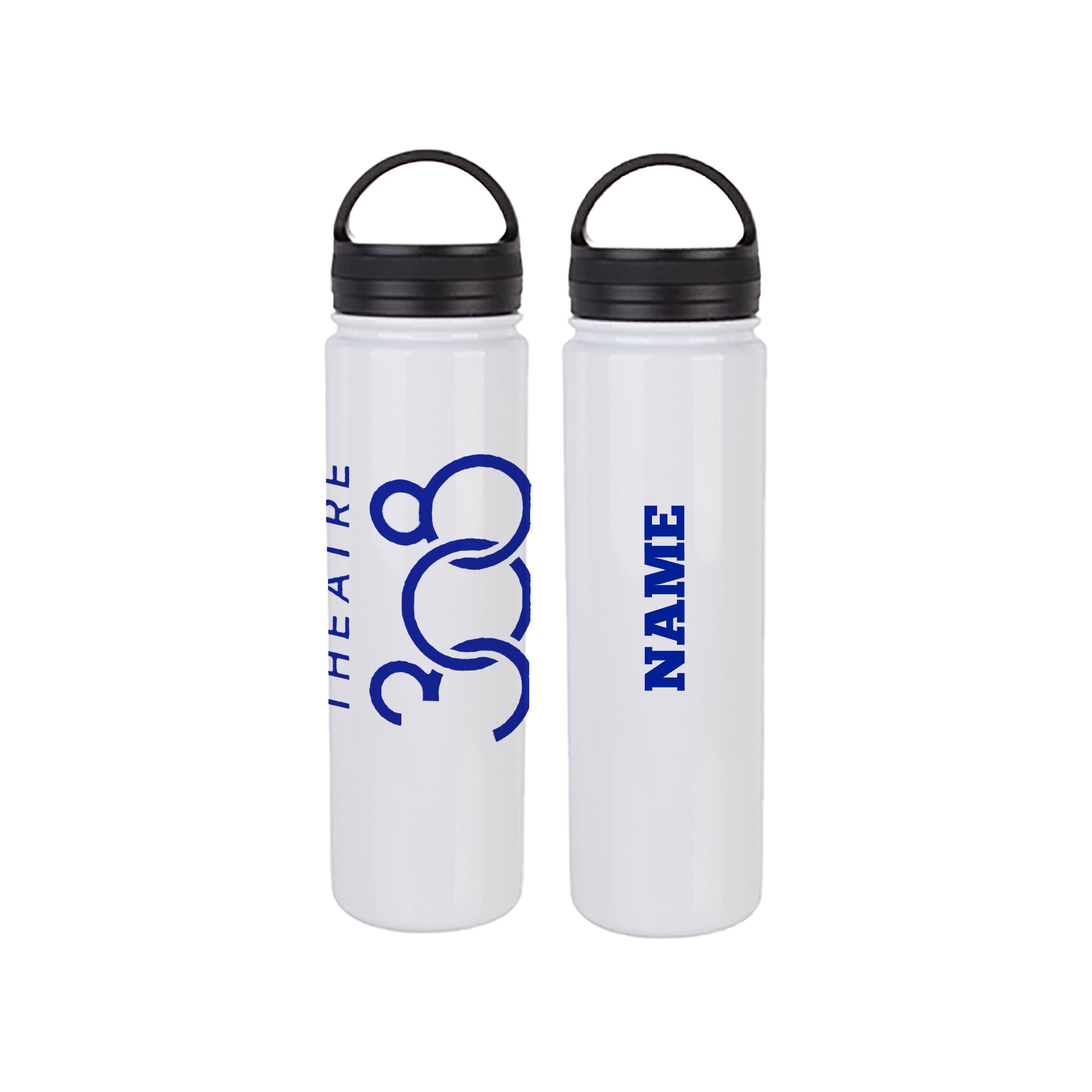 Wide Mouth Water Bottle 23oz - Theatre 308
Regular price
$ 40.00 USD
Sale price
$ 40.00 USD
Regular price
Wide Mouth Water Bottle - Theatre 308.
This 23oz bottle is double walled for insulation with a convenient "handle" cap for easy-carry. The wide mouth makes adding ice a breeze.

Take to school, rehearsals, performances.
Reduce plastic by "re-using" these bottles to hydrate all day.
Personalize by adding Name and Number.
Hand Wash Recommended.